Smoked Bold Fashioned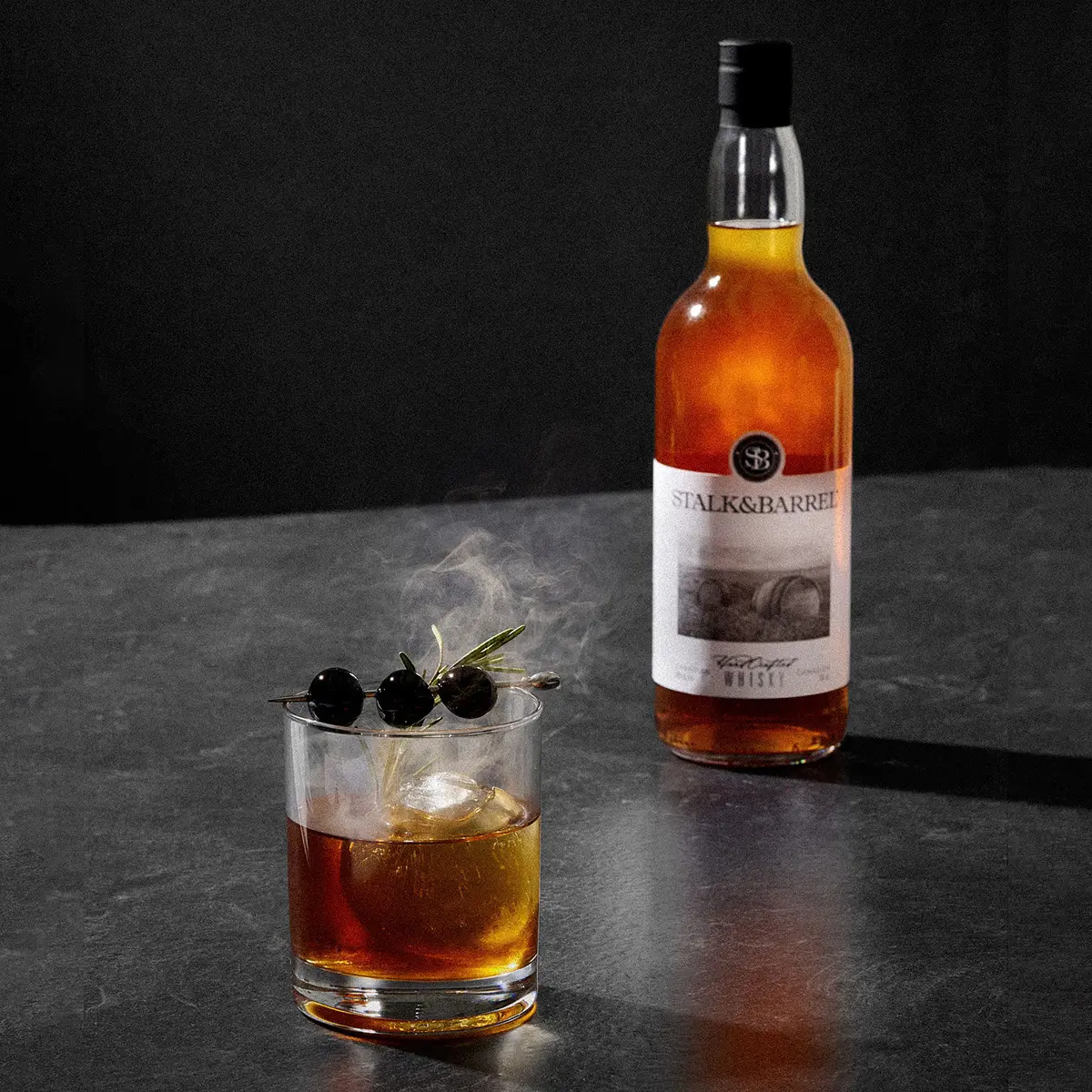 Smoked Bold Fashioned
INGREDIENTS
2 oz STALK&BARREL whisky
½ oz Simple syrup
3 dashes of Angostura bitters
1 drop of Vanilla extract
Smoke
Rosemary sprig
Luxardo maraschino cherries
A large ice cube or iceball
DIRECTIONS
Combine the simple syrup, ice cube, and three dashes of bitters in a rocks glass, stir for 15 seconds.

Pour STALK&BARREL Whisky into the glass and stir for one minute.

Place a Spirits with Smoke smoking saucer over the glass, fill with Bourbon Oak woodchips, light and allow to smoke for 5-15 seconds.

Garnish with a rosemary sprig and Luxardo maraschino cherries.
SHARE THIS