Kentucky Derby Mint Julep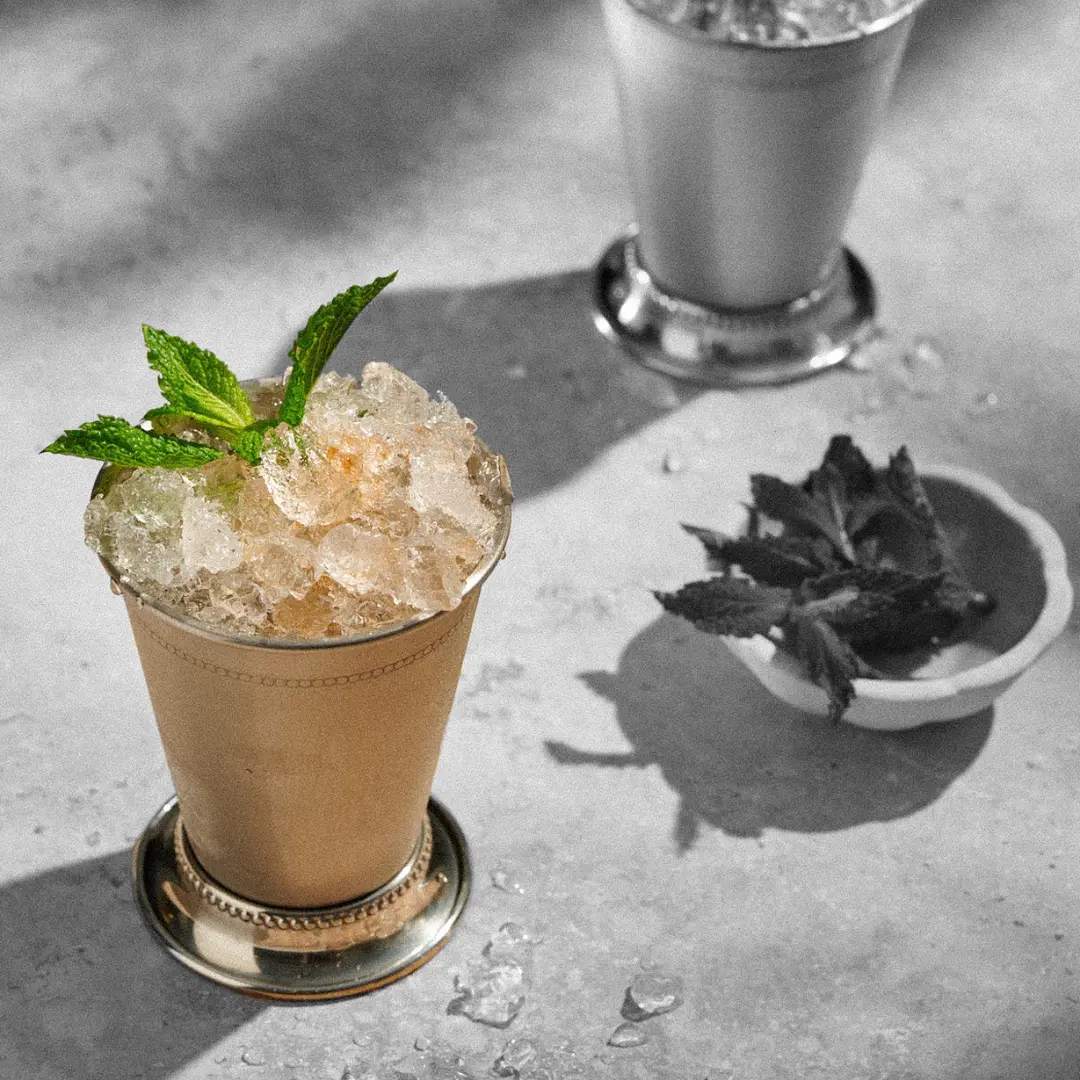 Kentucky Derby Mint Julep
INGREDIENTS
2 oz STALK&BARREL Handcrafted Canadian Whisky

¼ oz simple syrup

Eight mint leaves
Three dashes of Angostura bitters
DIRECTIONS
In a Julep cup, lightly muddle the mint leaves and simple syrup.

Add the STLAK&BARREL Handcrafted Canadian Whisky, then pack the glass tightly with crushed ice.

Stir for 30 seconds.

Top with more crushed ice to form a dome, and garnish with a mint sprig and three dashes of Angostura bitters.

Slap mint spring on the back of your hand before garnishing to release the oils.
SHARE THIS