Canadian Whisky Cherries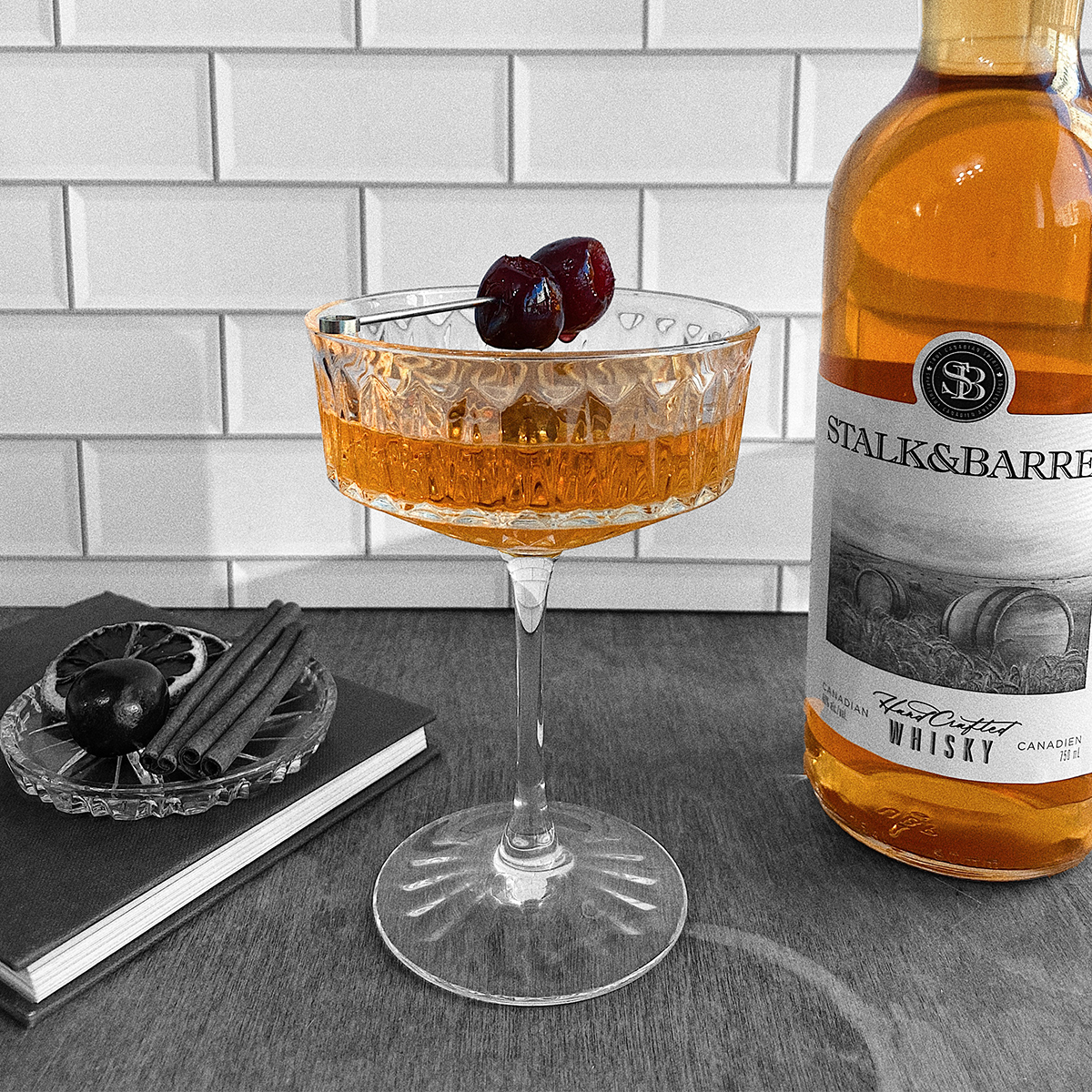 Canadian Whisky Cherries
INGREDIENTS
1 lb fresh cherries, pitted and stemmed
3 cups sugar
1.5 cups water
1/4 cup fresh orange juice
Orange peel
2-3 cinnamon sticks
5oz STALK&BARREL Canadian Whisky
A clean glass jar
DIRECTIONS
Wash, pit, and de-stem your cherries.
In a medium saucepan, combine water, sugar, orange juice, orange peel, and cinnamon sticks. Gently stir and bring to a boil.
Carefully add your cherries to the saucepan and boil for another five minutes.
Remove from heat and cool. Carefully spoon your cherries and syrup into your prepared jar.
Pour in 5oz of STALK&BARREL Canadian Whisky and let cool.
Once cooled, store your brand-new jar of whisky cherries in the fridge.
These are great on their own or as a garnish for the Cherry Beach Aperol Manhattan.
SHARE THIS